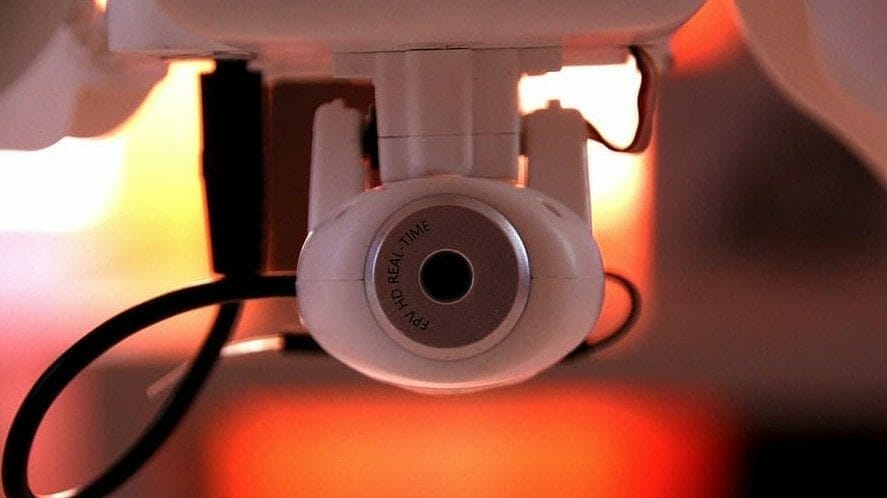 The Best Spy Camera – Hidden in Plain Sight!
What can you do with a spy camera, you may ask yourself? Many people associate the word spy with something from a James Bond movie. But a spy camera has widespread use outside of spying, whether you are a parent and you just simply want to watch over your loved one, a businessman who just wants to review footage from a meeting, even for capturing funny videos of your furry friend while you aren't at home, these little devices are remarkable for what they have to offer.
As we dive into the world of tiny cameras, you might be surprised by the places where these tiny spy cameras can be found. Starting from chargers, USB flash drives, clocks, watches, pens, the list certainly doesn't stop there. With the overwhelming offer for spy cameras, choosing one can be somewhat difficult. To make it easier, here's a quick overview of the things we are going to cover:1. The top 7 best spy cameras2.
Why would you need a spy camera3. Detailed buyer's guideAfter going through countless of spy cameras, we picked the SS Waterproof Wireless Camera as the champion. Providing excellent quality, with a sturdy build quality and all the features you might need.
Quick Summary: Top 7 - Best Spy Cameras
Some of these links may contain affiliate links, our commissions from these links allow us to provide better content and grow as a site
1. SS Waterproof Wireless Camera" I love this thing, amazing functionality and a great camera for the price tag."
2. AHD 1080P WIFI FHD Mini Button Camera" Super-fast. Perfectly packaged goods, quality, works well."
3.DIVINEEAGLE Spy Camera Charger" Great product, the picture quality is great for the price, it's a handy little device that's very useful."
4. SIRGAWAIN Hidden Spy Camera Pen 1080p" The pen works well. Meets almost all of my expectations. The picture quality is also decent, given the camera is very, very small."
5. Pouneto Spy Camera 4K Wireless" This spy camera set up was easy enough, the app was very good. The video quality was surprisingly good."
6. VIBOOS Light Bulb Spy Camera" I'm very impressed how simple yet it has a good quality . You can install it everywhere in your house ."
7. WAYMOON 4K Hidden Spy Camera Clock"It looks like a regular LED alarm lock, and hard to tell that it has a camera, unless you happen to own one."
Short on time? Here's a quick roundup of our top 3 picks and why you need them!
Top 7: Best Spy Cameras of  2020
Best Overall
Quick Summary
Resolution: 1080p Full HD

Micro SD Support: up to 32GB

Field of View: 150 degrees

Features: Motion Detection, Night Vision, Waterproof
Taking the crown for the best spy camera is this extremely tiny camera that is 0.98 x 0.94 x 0.94 inches in size, which is simply mind-blowing. It's pretty amazing that you can carry around a 1080p camera in the palm of your hand that records video in 30 FPS and captures images on an even higher resolution of 4032 x 3024P.
All of this is captured on 150 degrees wide-angle view lens.Speaking of the camera lens, it is housed in a black body giving it a very pleasing aesthetic look which also helps for hiding it. It's the perfect spy camera for any occasion, even if you don't plan on using it for spying, the spy camera offers excellent features for any type of consumer.
Another benefit you get with this spy camera is motion detection. If enabled you can capture footage up to a week without it needing to be recharged, but for simpler use, it holds up to 100 minutes of continuous recording.
The spy camera comes with a fully waterproofed casing so you don't have to worry about it getting splashed by water. Paired with night vision you can capture crystal clear footage even in unpleasant conditions. Besides the waterproof casing, you also get a camera mount that is very easy to set up, a USB data cable, a 5V/1A adapter, and user instructions.
WHAT WE LIKED
High-resolution camera
Ideal for use at night
High level of resistance
WHAT WE DIDN'T LIKE
Intermediate operating time 
Runner Up
Quick Summary
Resolution: 1080p Full HD

Micro SD Support: up to 64GB

Field of View: 90 degrees

Features: Motion Detection, Wi-Fi, Night Vision 
Competing with our number one pick, the size of this camera is even smaller and unsurprisingly has a few drawbacks but it makes it up with unique features. Focusing on the quality, it does support full HD video recording at 30 frames per second.
The lens captures footage on a 90 degrees field of view, which is enough to capture the most important things.When it comes to features, we have to praise that it has Wi-Fi functions. Getting real-time video feed is a must-have for some people.
In addition, you can connect it to your mobile phone to get access and control it remotely.The key selling point for this camera comes from the fact that the camera head is flexible and you can place it just about anywhere. It's the perfect gadget to accompany your suit pocket. Compared to our previous pick, this spy camera has a smaller range of use, but it's the perfect unit if you require this type of spy camera.
WHAT WE LIKED
Full HD resolution

Portable

Very compact
WHAT WE DIDN'T LIKE
Best USB Charger
Quick Summary
Resolution: 1080p Full HD

Micro SD Support: up to 256GB

Field of View: 90 degrees

Features: Motion Detection, Loop Recording, Night Vision 
To begin with, this spy camera is the one to go for if you are looking to capture footage indoors while staying completely unnoticed. The design makes this gadget perfect for home or office surveilling.
Disguised as a USB charger, it's very unsuspicious to have one laying around on your desk or even plugged in a wall, which happens to be secretly recording.Videos and images are exceptionally clear with 1080p resolution and are captured on a 90-degree view angle.
Paired with motion detection and night vision, the spy camera is perfect for long sessions of recording. Where this spy camera shines is the amount of footage you can capture. It supports a micro SD card up to 256GB that results in 50 hours of full HD video being captured.
Unfortunately, this spy camera does not support Wi-Fi, which means you won't be able to get real-time video feed which might be a deal-breaker for some people. But what you do get included is a 2-in-1 charging cable, a micro SD card reader, a USB-USB cord, and a user manual.
WHAT WE LIKED
Huge micro SD capacity

Great battery life

Pleasant and subtle design
WHAT WE DIDN'T LIKE
No additional features

Limited placement options
Best Portable
Quick Summary
Resolution: 1080p Full HD

Micro SD Support: up to 128GB

Field of View: 90 degrees

Features: One-Click Operation, Loop Recording,
Now let's take a look at another very cleverly disguised spy camera. This one is perfect if you are in need to secretly record meetings, lectures, conferences, and other formal gatherings. With just a single click, you can start recording a 1080p resolution video on a 90-degree field of view.
The pen itself is very lightweight and lays comfortably in your hand.What's great about this spy camera is that it's very convenient and easy to use. Equipped with a fast rechargeable battery you can manage to recharge it between lectures or meetings.
Although it has a decent battery, unfortunately, you can't get more than 70 minutes of continuous recording. Another big plus is that you don't have to worry about filling it up with footage since you can simply throw in a 128GB micro SD card and simply forget about it.
Besides the pen, the package includes 5 ink cartridges, a charging cable, a card reader, and of course a user manual. Considering that you also get a one-year manufacturer warranty and it's wallet-friendly price, we can confidently recommend this spy camera.
WHAT WE LIKED
Easy to use

Portable & Lightweight

Discrete Design
WHAT WE DIDN'T LIKE
Best Resolution
Quick Summary
Resolution: 4K

Micro SD Support: up to 128GB

Field of View: 150 degrees

Features: Motion Detection, Night Vision, Wi-Fi
If you are looking to get into spying on another level, well this 4K resolution from Pouneto is the one to go for. Off of the bat, you need to be prepared to spend a little more than our previous mentions.
The difference in price levels comes from the amazing camera quality this spy cam has to offer. Without a doubt, 4K resolution is top-notch quality for any type of camera equipment. The ultra high definition recordings are captured on a 150-degree wide-angle view.
The build quality of this spy camera is simply amazing. The camera itself features a black boxy design with the camera lens in the middle. Surrounding the camera lens are 6 IR LEDs which help the spy camera capture videos at night with clear viewing up to 5 meters.
Another benefit you get with this spy camera is a live video feed from the mobile app. Paired with intelligent motion detection, the camera will send you a picture from the camera when it detects movement.
Finding a hiding spot won't be too difficult since there are magnets attached around the camera making it easy to snap to any metalized surface.The 1500mAh battery holds up to 6 hours of use, which is plenty so you don't have to worry about recharging it to capture the right moment.
WHAT WE LIKED
Great quality recordings

Great Night Vision

Wi-Fi enabled
WHAT WE DIDN'T LIKE
Best Indoor
Quick Summary
Resolution: 1080p Full HD

Micro SD Support: Yes (capacity N/A)

Field of View: 360 degree

Features: Motion Detection, Night Vision, Wi-Fi
Straying away from the rest spy cameras on our list, this spy cam has a blatant yet discrete design. Masking itself as a lightbulb makes it very hard to notice. A big downside to having a lightbulb as a spy camera is that you are very limited to where you can put it.
Although you can't place it on a surface because it might raise suspicion, the camera offers a 360-degree view bird's-eye view, so you don't have to worry about missing something important.
This spy camera is perfect for indoor spying but also performs amazingly in outdoor scenarios. It's a perfect spy camera to place on your front porch or as a garage light.
Equipped with IR lights, recording 1080p video in dark environments won't be a problem.Having Wi-Fi gives you the option to view a live feed from the camera directly on your mobile phone. Additionally, when motion detection is activated and the camera detects movement, you automatically get notified. The balance between price and features truly makes this lightbulb spy camera a bargain!
WHAT WE LIKED
Fish eye view

Great Night Vision

Easy to configure
WHAT WE DIDN'T LIKE
Best Premium
Quick Summary
Resolution: 4K

Micro SD Support: up to 128GB

Field of View: 160 degree

Features: Motion Detection, Night Vision, Wi-Fi
Another great option for 4K resolution videos is the Waymoon hidden camera clock which captures footage on a 160-degrees wide-angle lens. The build quality is excellent all around. Starting from the modern black exterior with a digital display that perfectly covers the camera lens, all the way to the very tactile buttons on the top.The perfect addition for any living room, office area, or even a nightstand.
Although it's a bit pricer than the units on our lists, it does makeup in features and Wi-Fi capabilities. Having live feed and remote control access to your spy camera can come in very handy.
All you have to do is connect to the mobile app and you can take snapshots and recordings with just a single press of a button!4K resolution takes up a lot more space than a regular 1080p recording, so having a big Micro SD card is a must.
This spy camera supports up to 128GB Class 10 Micro SD card which unfortunately is not included.Another key feature is that this model has one of the best night vision recordings with it's 4 IR LEDs that let you see up to 30 inches in complete darkness.
WHAT WE LIKED
Sleek design

Great quality videos

Wi-Fi enabled
WHAT WE DIDN'T LIKE
Unclear instructions manual
Why would you need a spy camera?
As the name suggests, spy cameras are intended for spying, but their use is found in many other instances. To begin with, you first thing that comes to mind is spying.
Catching important footage while staying in secrecy is what they are built for. Aside from spying, they are also a great addition for home security. It's always good to have the upper hand when an intruder is breaking into your property.
Most of the spy cameras have a security feature, which automatically sends a notification to your mobile phone when it detects movement. Spy cameras are also commonly used as nanny cams.
Well, nanny cams have certain useful features built into them, but if you don't need those extra features, it's a great way to save a couple of bucks. If you haven't found yourself in any type of the mentioned scenarios, you might find another use for spy cameras that will suit you.
Don't be discouraged to spend some dollars because at the end of the day you are left with a perfectly capable tiny camera.
Buyers Guide
With the huge offerings on spy cameras we have today and with new models making an appearance every day, it sure can be stressful picking out the perfect one. Ultimately, the best spy camera doesn't have to have the top specifications or features.
At the end of the day, if you are in need to record in your office you'd be inclined to choose a spy camera clock or even a spy pen rather than a button camera. But even after you choose which type fits you the best, there are a few things to look out for. Let's take a look!
Camera Quality
Most spy cameras today are capable of recording 1080p resolution videos. Although that is plenty, a few models offer an even higher resolution but certainly, there is a price to be paid.
If you can spend a few bucks more we would recommend going for 4K spy cameras, because those extra pixels may be key when trying to identify a person's face or an object they are carrying.
Design
The design aspect is without a doubt the most important thing for spy cameras. Well, recording in secrecy is what the spy cameras are intended for right? Many spy cams we came across have the camera lens sticking out from and it's very easy to spot.
Or in some cases when a certain feature is enabled the sensors flash a bright color. Before purchasing one, be sure to check for these types of design flaws.
Features
To begin with, spy cams often feature motion detection and night vision. When paired together the spy cameras are perfect for any type of spying. Having these two key features broadens the use of spy cameras a lot. In addition, if the spy camera also has Wi-Fi, you can get a pretty good security system with just a tiny camera.
Getting real-time video feed and being able to capture audio or video recordings remotely, can increase your level of safety.
Battery & Storage
The battery certainly plays a factor when choosing a spy camera. Of course, you won't want the battery to die mid recording, so depending on what you intend to use the spy camera for, we recommend always going for the bigger battery.
If the camera uses removable batteries, be aware of the fact that you might need to frequently swap out the batteries. If the camera has a built-in battery, keep a lookout for fast charging if available.
As we previously recommended going for 4K resolution spy cameras, you need to be aware of the fact that 4K video recordings take up a lot more space than a 1080p video does. So getting a pretty big Micro SD card is really important.
We would strongly advise you to get the biggest capacity the camera supports. But if you choose to go for a 1080p spy camera a 64GB Micro SD card is enough.