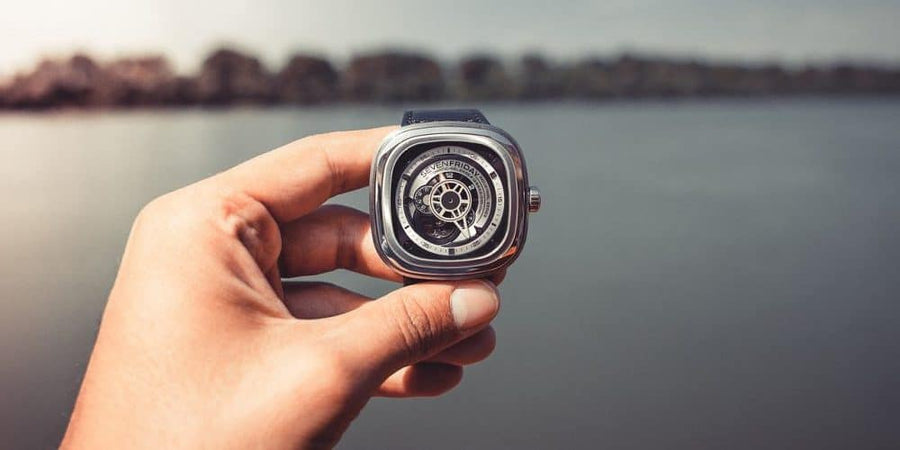 Best Spy Watch
A spy watch, or a smart watch with a camera functionality, is a great way to record your day-to-day activities if you find that necessary. But when it comes to choosing a good option, things aren't all that easy because you're looking at a lot of different options that may or may not be worth it.With that in mind, let's take a look at some of the best spy watch options on the market today. We've got three options for you that are all excellent choices.​We are going to cover:
1. The top choices in their respective categories
2. Specifications and why each one is the best
3. A buyers guide to help you choose
Quick Summary: Toplist
Some of these links may contain affiliate links, our commissions from these links allow us to provide better content and grow as a site Best For Adults
1. STS 1080p Spy Watch"An unnoticeable sport watch that really doesent look like its recording"
2. Fox Wifi Spy Watch 1080P"A great alternative that comes with built in wifi and up to 128gb"
3. Padgene DZ09 Smart Watch"The Remo+ RemoBell S offers up high end performance at very reasonable pricing." Best For Children
4. KEQI Super HD Camera Watch"A great model for children to play with and enjoy good recording"
5. SpyXRecon Set"A nice alternative for children with some nice additions"
Best Overall
Quick Summary
Battery: 450mAh Lithium - lon

Display: Classic Watch Face

Camera: 1080p
When we talk about spy watches this is the type of model that we mean. With innovations and expansions of fitness trackers becoming more normal a lot of the spy watches sold cater to that design however if you really want something covert with no obvious recording entry holes this is the watch for you.
Not only does this watch come with 10 ADP it also comes with the ability to take photos. This watch is no slouch as it also has waterproofing included so it's not just the simple gadget it is a much more durable and can be taken underwater.
The software is easy to use and set up and the recording is very intuitive.if you're looking for a model with decent memory this also has 32 GB which with its 1080 P can provide you with some good recording.Now the video and recording is only for short-term covert bursts so keep in mind you're not going to get along recording out of it it is more useful for those smaller stealth recordings when you need it.This is definitely our favorite pick when you're looking for something with great quality and usability.
WHAT WE LIKED
Waterproofing

Good Battery Life

Memory Expansion up to 32GB 
WHAT WE DIDN'T LIKE
Fair Build Quality

Low Camera Resolution
Runner Up
Quick Summary
Battery: 450mAh Lithium - lon

Display: Classic Watch Face

Camera: 1080p
Another great option is the Fox spy watch this watch has been in the market for a while and has been getting yearly upgrades to keep it in line with the best watches in the market.
This watch comes with a great 10 ADP resolution and has been known to take some really good videos and photos.
One of the greatest features of this specific watch is how the memory capacity is upgradable so you can actually bring this watch to over 128 GB which can let you take quite a bit of video.
Now as with all spy watches the battery  is always the biggest issue because to take video at this rate while still maintaining all the watch functionality to make it truly a spy watch requires a lot of battery use.
For this specific model you can take up to two hours of video which makes it more of an item that you would use on one-off recording moments rather than something that you would take around with you like you do your cell phone. Make no mistake where this watch really is excels is how stealth it is.The application comes with support for android and Apple.
WHAT WE LIKED
up to 128 GB

Wi-Fi connection

huge standby time of up to three years

great LED light of 10 lm

stealth
WHAT WE DIDN'T LIKE
Best Display
Quick Summary
Battery: 380mAh Lithium - lon

Display: 1.54" OLED

Camera: 0.3 Megapixel
This is is a lot more than just a spy watch. It's a smart watch that has a 1.54 OLED display and an operating system. It also has a camera at the front, and a TPU strap that makes it extremely comfortable to wear.
The camera does have a decent quality, and you also get Bluetooth connectivity to your phone, and you'll get notifications in your watch, which is another nice addition. If you want to make the most of it, though, you can add a 2G or 2.5G SIM card and leave your phone at home. one great feature of this watch is you can just connect it with your Bluetooth and then download and install the act and take any of your recordings directly to any application or smartphone.
The smartwatch comes with 380 MAH lithium-ion battery capacity. This can give you hundred and 80 hours of standby and five hours of talking time however when it comes to recording actual video it drops down to about two hours which is on par with our other watches.
The design is very sleek and its multi-functions as an activity tracker, pedometer, sleep monitor and other functionality make it really fun to use however you have to keep in mind that this is not a stealth watch as the recording tip is very obvious.
WHAT WE LIKED
Waterproofing

Good Battery Life

Memory Expansion up to 32GB 
WHAT WE DIDN'T LIKE
Fair Build Quality

Low Camera Resolution
Best For Kids
Quick Summary
Battery: 380mAh 

Field of View: 65 degrees 

Display: Analog

Camera: 2303 x 1296p Resolution
This is a great and fun model for kids. we usually wouldn't put this model on a list of the best watches but we thought it would be nice to include a watch for kids because sometimes when people think of spy watches they think of children's models.
This model is super green and actually looks like a ninja turtle in this author's opinion. It has a very large parts and pieces and is very safe for your children to play with however you have to keep in mind this isn't just the pool toy since it does come with some pretty nice recording features that are available in some of our better models.
If you don't really need a smart watch, you could opt for the KEQI Super HD, which is a conventional watch that has a 2K camera in it, making it a good spy watch pick.
You get to choose the resolution, and we would suggest choosing between 1080p at 30 frames per second, or 720p at 60 frames per second.In any case, you're looking at a conventional watch with excellent additional functionality that fits the bill for the best smart watch pick.
WHAT WE LIKED
Great Camera Resolution

Very User Friendly
WHAT WE DIDN'T LIKE
Not a smartwatch

Known for battery issues
Another Great Kids Options
Quick Summary
Micro Motion Alarm

Voice Disguiser
Last but not least, if you want something for your kids that's not expensive, the SpyX Recon Set is a great pack that comes with night vision goggles, a voice disguiser, a recon watch and a motion alarm.
It's a great spy watch set that's going to provide hours of entertainment for you or your kids, and it won't break the bank.
Add to this the LED light, stopwatch, secret message paper and capsules, as well as the slide out decoder screen, and it's a great buy!again this is a great model for children and is on this list for those trying to get a gift.
WHAT WE LIKED
Optimized Safety

Various Features and Modes
WHAT WE DIDN'T LIKE
Buyers Guide
there are a few commonalities with each spy watch and depending on what you needed for you see some patterns and can really choose the best model.
Stealth
now when you're buying a spy watch you gotta keep in mind that the main word here is spy. When you think of a spot you think of stealth and you think of being able to actually hide and conceal the watch from other people seeing it. The biggest key to this is having a watch that does not have an obvious camera opening. There are some models that have the camera opening right on the top and this provides a very easy to see camera and let's suspecting people know that there is always a chance that you may be taking video. Now for stealth the best models out there are the models that look like classic watches with the hands so that it's not very obvious that they are in fact recording.
Battery
when it comes to spy watches to pack all of that technology in a small circular interface it is very hard on the battery. A lot of these watches just cannot cope with anything longer than two hours of recording. When looking at most of the models out there two hours seems to be the standard and anything more than that you are coming into a much pricier territory.
Storage
this is not incredibly important which is strange to say out loud but it is true since most of these watches are 1080p and can only record for up to two hours that means you're going to have to recharge this watch after every recording and while you're recharging it you will most likely be moving those files back onto your computer so the recording time is not incredibly dependent on the storage capacity.
Waterproof
if you really want a watch with full functionality you're going to want a waterproof watch one of the most common places that water spills is on the hands and upper wrist area so having this watch on when you accidentally spilled a glass of water or accidentally jump in the shower without taking it off can be devastating and leaving it as an expensive paperweight.
Compatibility
are you using android or are you using Apple most of these watches are compatible with both but keep in mind if you purchase an android only watch and you have an Apple phone that's going to be a waste of time for you to go ahead and return it. Also you have to make sure that you have the right computer software to be able to connect and backup your specific watch.
Wrapping up
whatever your use or whichever spy watch you want to choose just make sure that you get the right one for the right situation. Hopefully this list has helped you make that decision and if you have any other questions or suggestions feel free to leave a comment below.