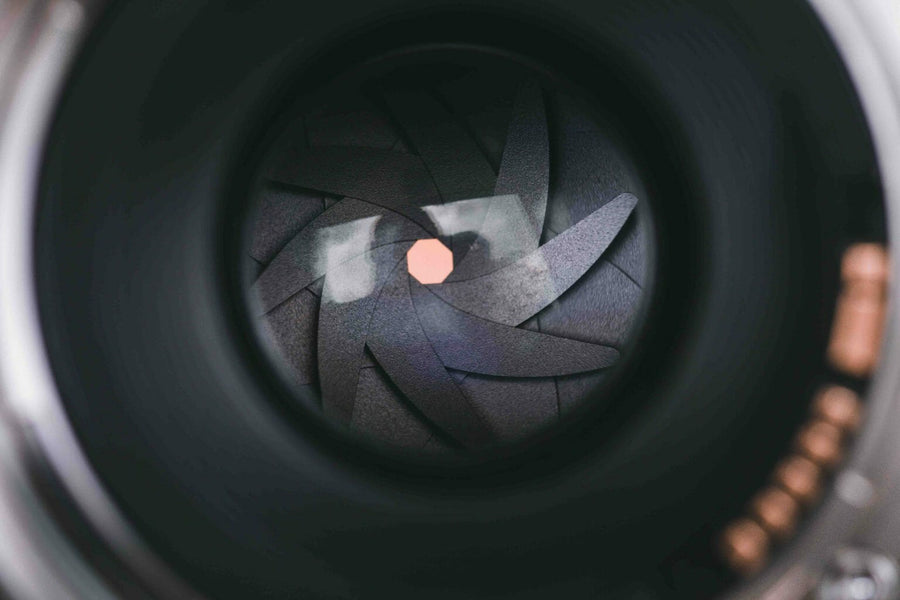 How to Hide Hidden Cameras?
Are you looking for some tricks to hide your spy cameras? Here are a few ways you can hide them outdoors and indoors.
Hiding your spy camera in an unpredictable place is the best way to catch thieves. Learning to hide security cameras properly is crucial, and in this article, I'll give you some good pointers.
Below I will start by covering my favorite 4 methods to hide a hidden camera outside and 4 methods to hide it inside.
4 Ways to Hide a Spy Camera Outside
Use a Doorbell Camera
Without a doubt hiding a spy camera in plain sight is the best way to hide it. However, this doesn't mean you can hide the camera in a place everyone can see. Nowadays, doorbell cameras are very popular among most households. In many devices, you get a doorbell and a security camera.
Having a doorbell security camera can benefit you in many ways.
For instance, you can check the person in front of the door before opening it.
If you see a suspicious person in front of your door, you can choose not to open the door.
You can effortlessly connect the doorbell camera to a monitor or your smartphone.
Some high-tech doorbell cameras, such as Ring security cameras, come with a backup battery. So, these cameras will work even in a lengthy power outage.
Quick Tip: Ring Doorbell camera's backup battery can last up to 24 hours.
Hide the Spy Camera in a Tree
Hiding a camera in a tree is an excellent idea. But you should know how to do it properly. For instance, someone might hide the camera in a tree branch and think everything is okay, but it may be very unstable. The camera should blend in with the tree.
So, use an external skin like the one shown above. The skin will camouflage the camera, and at the same time, it will protect the camera too. This is an excellent technique for Arlo camera users.
You don't have to place the camera at the top of a tree every time. Instead, you can set it close to the ground too. But remember to use suitable skins for proper camouflaging.
Quick Tip: Hiding a hidden camera on the ground is risky and might damage the camera.
Use a Birdhouse
If you want to hide a security camera outdoors without being easily seen, hide it in a birdhouse. Grab the camera and place it inside the birdhouse. Then, place the birdhouse on a concrete fence or tree. If needed, apply some paint to the birdhouse to make it more realistic (it will look like a decoration).
Remember, you don't have to build a big birdhouse; instead, use a small one, like shown in the above image.
Hide it in a Fence
A fence is another excellent place to hide a security camera. However, it is wise to choose a tall concrete fence rather than a small wooden one. For instance, a concrete fence fully covered with plants is the perfect place to hide a security camera.
4 Ways to Hide the Spy Camera Indoors
Bookshelves or Other Cabinets
A bookshelf is one of the most accessible places to hide a security camera indoors. You can easily fit the camera between two books, and no one will notice that the camera is there.
Also, you can hide the camera in cabinets. Modern-day households are full of different cabinets, so you can place the camera inside one of your glass cabinets. That way, the spy camera will have a nice clear view of your living room or kitchen.
In Plants
If you have some plants inside your house for decoration purposes, you can hide the security camera in these plants.
However, make sure to remove the camera when you water the plants. Otherwise, you might destroy the camera accidentally.
In Smoke Detectors
A smoke detector is a perfect place to hide a mini security camera. These are aftermarket cameras that come with these cameras built in. We don't recommend anyone try to repurpose a smoke detector to be a camera since this could destroy or hinder the functionality of the smoke detector itself.
However, if you want to add a secondary smoke detector that is a camera, you can hollow out an old smoke detector and insert a mini camera inside. Though this method may be a little overkill, there are already models out there that do this.
In Different Accessories
If you look closely, you can find many different accessories in your house that can be perfect for hiding a spy camera. For instance, a stuffed teddy bear is an accessory that no one will ever have a tiny spy camera.
But as you can see from the above image, the camera is inside the left eye of the teddy bear. This might scare your kids, but the technique is great.
Or you can hide the hidden camera behind a picture frame or inside the tissue box.
Quick Tip: You can detect hidden cameras using a hidden camera detector app. These hidden camera detector apps might be useful for detecting Airbnb's hidden cameras. 
Why Should I Hide Security Cameras?
People hide cameras for many reasons. Here are some of the most important ones that relate to you.
Outside
Your house's outside environment can be exposed to different people; sometimes, a wild, dangerous animal might cross into your property. Either way, if you install a spy camera outside, you'll be able to inspect such things. For instance, if you live in a neighborhood with high criminal activity, hiding a spy camera in a tree or birdhouse seems a good idea. Or install a doorbell camera.
Inside
Hiding a camera inside your house comes with many benefits. For instance, you can use a hidden camera to spy on a suspected negligent babysitter. Or use the hidden cameras to spy on your house while you are away. That way, you can keep a watchful eye on any home intruders.
Important: All the above tricks and tips secure your home or workplace. Never use them in an unethical way, such as spying on someone in intimate situations. There are legalities for using all of these methods that vary from state to state based on specific states' consent laws. These can be found in our consent article. 
Video References
TechFlow
Smart Home Solver
TEST COMPARISONS