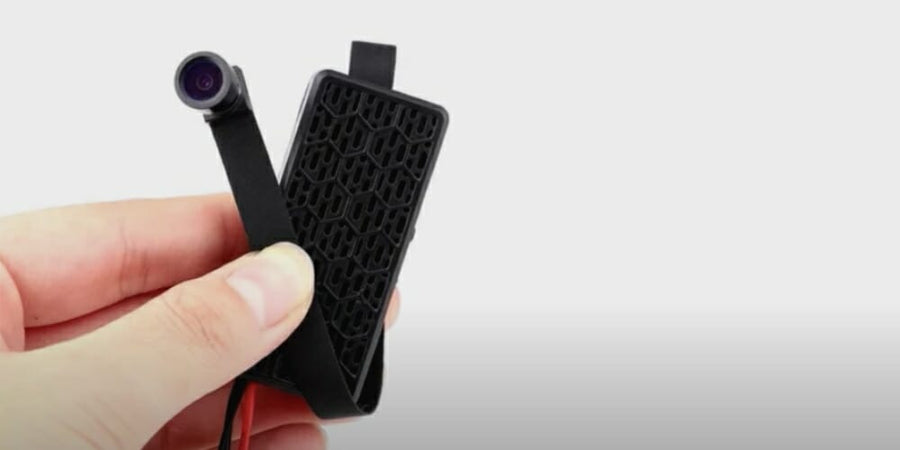 Do Hidden Cameras Make Noise? (Detecting and Identifying It)
Hey guys! Today we're talking about hidden cameras and the noise they produce. As you may know, some of these cameras can make a bit of a racket, but not all are audible to the human ear.
When it comes to spy cams, they come in all shapes and sizes, and their noise levels vary accordingly. Some top-of-the-line models have fancy features like built-in Wi-Fi and high-powered processors but remain whisper-quiet compared to lower-quality options that rely on noisy motors or fans for cooling.
The noise from hidden cameras usually stems from two main sources: mechanical and electrical components. Mechanical parts, like the lens motor or image stabilizer system, might emit a soft buzzing sound. Meanwhile, electronic parts such as capacitors could cause a ticking noise during operation.
But don't worry, folks, I've got all the details coming up. Let's dive in!
How Hidden Cameras Work
The Myth of Silent Cameras
Factors That Affect Hidden Camera Noise
How to Choose a Quiet Hidden Camera
First, look for cameras that use motion detection technology instead of continuous recording. This will reduce the footage you need to sift through and minimize any noise the camera may produce.
Another factor to consider is the camera's size and placement. Smaller cameras are less likely to make noise since they usually don't require a fan or other cooling mechanism. Choose a camera that blends well with its surroundings but offers clear video quality.
Finally, please pay attention to reviews from other customers who have purchased and tested their hidden cameras. Look for noise levels and overall performance feedback to decide which camera will work best for your needs.
Tips for Detecting Hidden Cameras
The first thing to do is to download a network scanning application with your mobile or professional equipment. These apps and equipment will help you scan for Wi-Fi signals in your area that might indicate the presence of hidden cameras.
To detect recording devices, use a flashlight or listen for buzzing noises around the room. It would help if you also looked for unusual objects or spots where a camera or microphone might be hidden, such as smoke detectors or flower pots.
Another way to detect hidden cameras is by using an improvised detector, like placing a toilet paper tube over one eye and holding a flashlight in front of the other. If someone may have installed surveillance equipment in your home or office, let this person know that you are aware of their presence and find out from them if there are any legal issues.
When checking mirrors for hidden cameras, look out for small black circles that could indicate the lens of a camera.
Finally, consider using IoT devices like smart security systems to narrow the search area when looking for hidden cameras.
Types of Hidden Cameras
Golden Heart *Studio
TechVibes